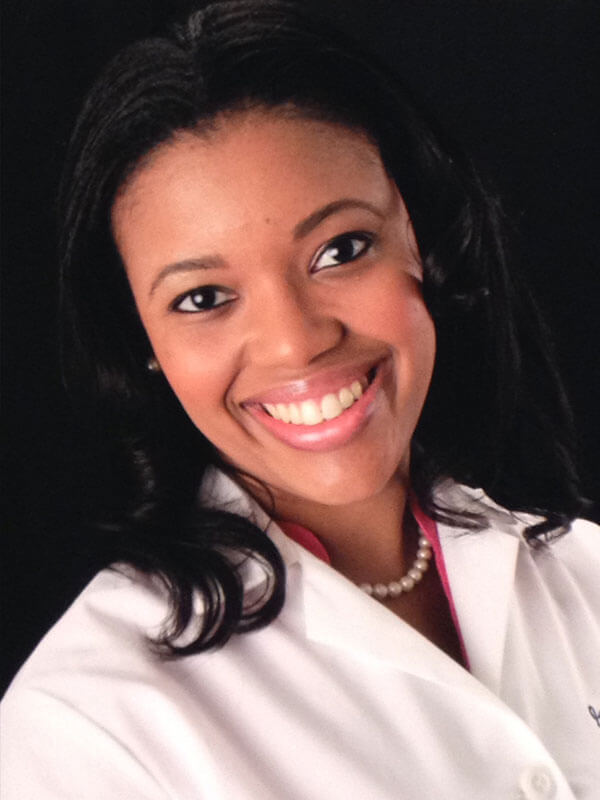 ---
Dr. Jennifer J. Wilson was raised in Upper Marlboro, Maryland. At an early age, she knew that her calling in life was to work with children. During college at Howard University, she contributed numerous hours as a youth mentor and a member of several service organizations. Combining her love for art and science, Dr. Wilson decided to pursue studies at Howard University College of Dentistry in 2007. After the completion of dental school in 2011, Dr. Wilson continued her education by completing two years of additional training in Pediatric Dentistry at Howard.
Dr. Wilson is a Board Certified Pediatric Dentist and Diplomate of the American Board of Pediatric Dentistry. She has experience in providing dental care to children, teens, and individuals with special needs. When she is not providing care in the dental office, she devotes her time to educating dental students at Howard University as an Assistant Professor.
Dr. Wilson believes that children should have the best experience possible at the dentist! By positively shaping a child's behavior at an early age, Dr. Wilson believes that children can grow into adults that are proactive about maintaining excellent oral health.
In her spare time, Dr. Wilson enjoys spending quality time with her husband, Adrian, as well as their furry friend, "Rondo" the Boston Terrier.  She also enjoys live music, art, and spending time with loved ones.
---